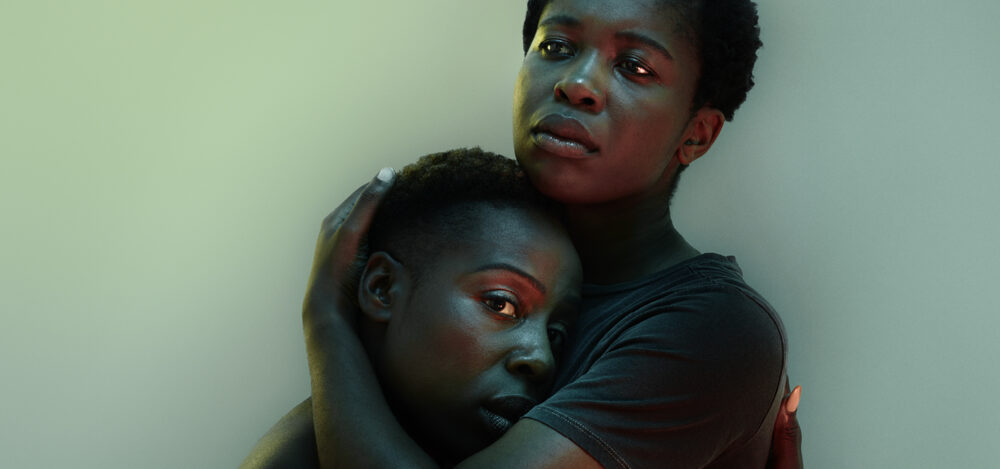 I am always excited to see shows at the Almeida because I am always captivated by the production and innovation of the shows. The Clinic did not fall short of this expectation. It is about Ore's patient Wunmi and her newborn who seek refuge at Ore's family home. Initially she is reluctant to accept as she feels like she is a project but she soon warms to the family.

There are deep, emotional parts - particularly when Wunmi reminisces about her late boyfriend and this is contrasted with the levity and humour between Ore and her brother. The general family dynamic is colourful and playful but it is evident the mood shifts when Wunmi and her child become additions to the family. There was also a lot of tension for the family due to the brother's wife and her infertility issues. It was interesting to see the cultural pressure to have kids placed on a modern couple. As well as Bayo's tensions with his family and consequently his wife, Amina; he also clashes with Wumni as he embodies a symbol of the law that her activism fights against. Some of the points the play was trying to make felt a bit clumsy and underdeveloped so I would have appreciated more time spent to discuss the complicated act of activism.

I really enjoyed the character of the mum. I think she represented a headstrong Nigerian mum who would try to hold a family and its appearance together despite the infidelity of the husband. The ending was quite emotional as I felt as if she would be trapped in the cycle of keeping appearances when she was breaking inside as well. The motif of making a cup of tea was a brilliant symbol for the attempts to maintain calm and despite the family disintegrating.

Overall, I enjoyed the show. It made me laugh, some dynamics of the family resonated with me and it made me ponder on the key themes of the play e.g. activism, family, individual and collective impact.
- Fisola

---
Do you want to help young people access art and culture?
If you are a member of the Arts Emergency Network and would like to offer tickets for an event that you are organising please get involved with our Ruby Ticket scheme.