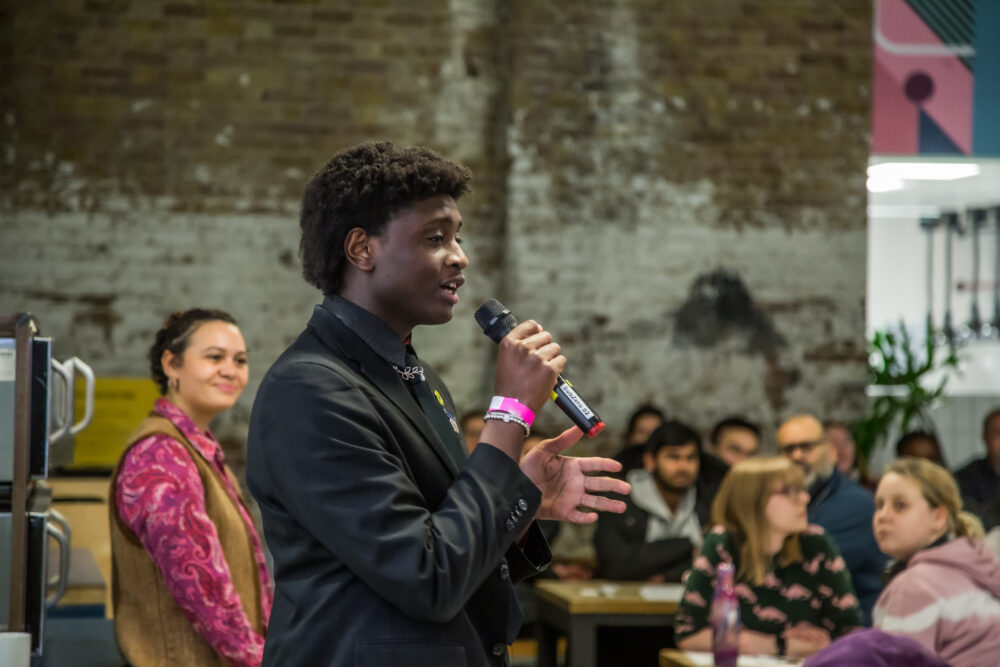 Newsletter
If you're a teacher promoting the arts and humanities in your school, sign up to our newsletter to receive termly updates on:

how Arts Emergency can support you and your students
opportunities for young people interested in the creative industries
support for those considering Higher Education
updates about the expansion of our mentoring programme nationally
CPD opportunities for teachers
Become a partner school or college
Arts Emergency partners with schools and colleges in Brighton, London, Manchester and Merseyside to support mentoring opportunities for students aged 16-18.

This is a free service for schools that guarantees several arts or humanities mentors for your students. The programme contributes towards your school meeting Gatsby benchmarks 2, 5, 6, 7 and 8.
Arts Emergency mentor pairs meet once a month over a year and work towards goals based on that individual student's needs. After the year of mentoring is complete Arts Emergency will continue to support students until their 26th birthday with opportunities, guidance and work experience.
For more information, please download our Schools Pack and visit our safeguarding page.