In order to become an Arts Emergency mentor, you will need to complete an application form during our open registration period - usually late summer to early autumn each year.
Once you complete the form, we'll check if you've worked with us before and what training you might need to get started. We will run training sessions and then begin to match pairs.
If you missed the registration period this year but are keen to mentor in future sign up to our Network to be first to hear when we open it back up, and for lots of ad hoc opportunities to help support and advise young people in the meantime.
Should I be a mentor?
Our volunteers are reliable, passionate and warm. Most have studied an arts or humanities subject at university or have worked in the creative industries for over four years. We match mentor pairs based on their shared interests, experiences and geographical location.
Who's it for? People who are happy to be paired with a 16-18 year old for a 12-month period, meeting once a month from January each year (normally in-person) in Manchester, Merseyside, London and Brighton. Occasionally we will pair young people with mentors remotely, and we are hoping to expand into new regions, so you can absolutely sign up in advance of us working in your region.
What do they do? Mentors support young people in understanding their next steps out of compulsory education. They provide a friendly ear and a inside perspective on a creative, academic, or cultural field. Pairs meet once a month for about an hour. Mentoring can be flexible around your commitments. During busy periods e.g. exams, you may not meet every month, but mentor pairs tend to make up for it the following month.
Considerations: 16-18 year olds have a lot going on! You may need to work to get your mentee to come out of their shell and develop the language to talk to you not as a teacher, or a family member, but as a professional friend.
Number of mentors needed: This is our flagship programme and we need as many mentors as we can get! We'll be aiming to match 275 pairs in 2024 and while not everyone who signs up will be matched every year, everyone will be trained and offered additional development opportunities.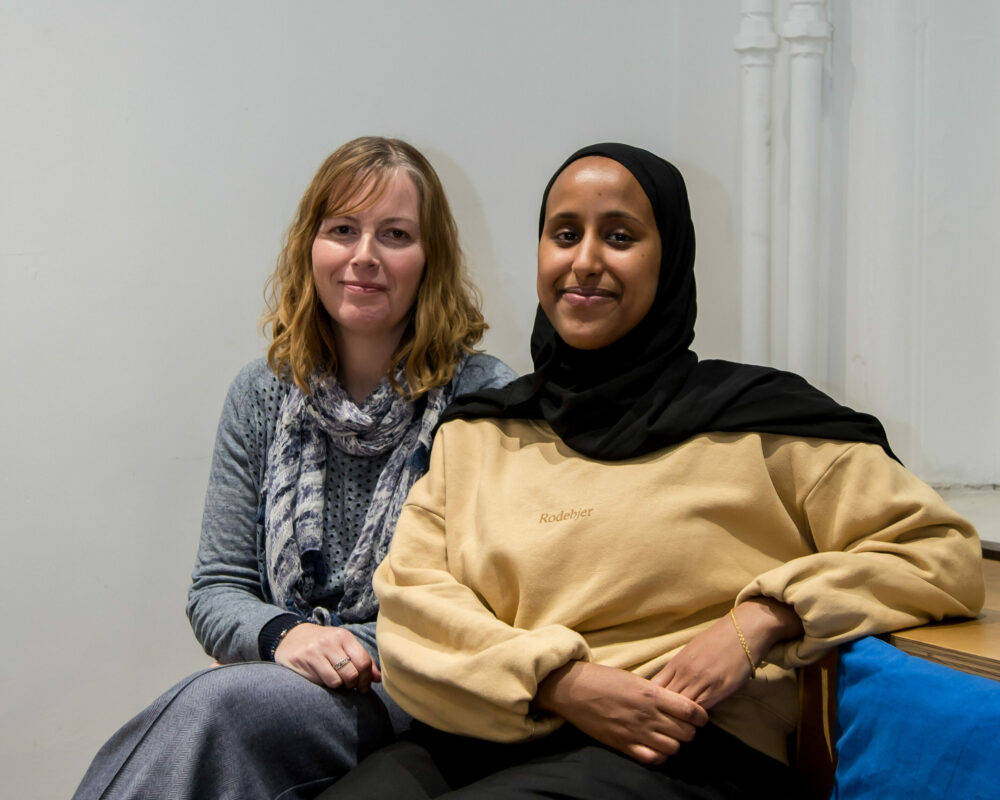 Mentor traits
Our mentors are all unique, but they do share some similar traits. Our volunteers are committed to being:
proactive communicators
able to relate well to people
good at problem solving or talking through issues
reliable and dedicated
able to provide insight from their personal experiences
We're especially keen to hear from people who may have shared experience with our mentees, such as people who are Black, Asian or from a minoritised ethnic group, LGTBQIA+ people, disabled people, and those who have identified as working class.
We ask our volunteers to uphold values of being bold, optimistic and community-focussed. We will ask matched mentors to agree to a Code of Conduct and provide referees we can contact for a character reference.
Career Areas
Most of our mentors have studied an arts or humanities subject at university level and/or have worked in the creative industries for 3+ years, although this isn't a requirement, as people at the start of their careers often make great mentors & coaches. Below is a list of the areas they might have experience in:

Academia
Acting
Architecture
Art & Design
Art History
Classics
Comedy
Dance
English Lit/Lang
Fashion
Film & TV
Games Design
History
Interior Design
Journalism
Law
Marketing
Museums
Music
Music Tech
Politics & Activism
Philosophy
Photography
Publishing
Sociology
Theatre
Writing

If your area of expertise is not on this list, that doesn't mean you can't volunteer - we are always very happy to expand!
Matching
We hand-match pairs based on your combined interests, experience, location and needs, and we use the information you provide in the form below. We train more mentors than we have young people because it allows us to make the best possible match for every young person. This does mean that we are unable to match everyone who signs up. However, even if you are not matched in the initial rounds, we will contact you if we do have a suitable match further down the line or when we next recruit young people.
We usually undertake matching in November for a January start.

Training
Our 'core' training sessions provide essential insight into how our mentoring programmes work and all the tools you need to provide amazing support to your young person. In this training session you'll learn transferable skills about mentoring, coaching, safeguarding and some guidance on structuring sessions, accountability and goal setting. We'll also answer any questions you might have about supporting a young person.

Supplementary training
Throughout the year we'll provide opportunities for you to attend extra training sessions to enhance your capabilities as a mentor.
Retraining & Safeguarding
You can always join another training session if you want a recap, and we'll release an updated safeguarding video each year which we require all volunteers to watch.

"You just have to throw yourself into it and I think those fears will dissipate and you will feel that you're part of something bigger, something meaningful, and you're truly making a lasting, lasting impact."
Cory, 2021 mentor