Board of Trustees
---
Yomi is a multi-award winning journalist who is a columnist at The Guardian and has a monthly column at the i paper. In 2018, she co-authored the bestselling book Slay In Your Lane: The Black Girl Bible with Elizabeth Uviebinene, for which she was named a Marie Claire Future Shaper and was awarded the Groucho Maverick award.
---
Julian has over twenty years' experience as a fundraiser, primarily in major gifts across a variety of causes. He has worked with funders from small regular supporters to seven figure grants, always aiming to deepen relationships across the charity. He is currently Head of Philanthropy at Anthony Nolan, leading the team looking after trusts and major donors. He was the first member of his family to attend university, studying languages and linguistics, and is proud to be part of such an important organisation.
---
Jasmine has over 25 years of experience as a Head of Department, Manager, Broadcaster, Producer, Director, Inclusion Leader and Columnist at brands like Netflix UK, Media Trust, Channel 4 News, MTV and more. She is an active member of the BAFTA voting academy, the Royal Television Society Futures committee, Board of Directors at the ILUVLIVE music platform, the BPI Equity and Justice Advisory Group committee and the MOBO and BET International Voting Academy.
---
Silé is a Literary Agent at Mushens Entertainment, working with writers to create engaging stories and proposals for publication. Silé represents an exciting and dynamic list of authors, talent and brands and she is always on the lookout for a good story.
---
Alex is a child and adult safeguarding expert with over fifteen years experience in the public and private sectors. Until recently she was the safeguarding lead for News, Current Affairs and World Service at the BBC; she currently works as a safeguarding consultant in the charitable sector. Alex is passionate about the arts and spends most of her spare time visiting art galleries and reading poetry.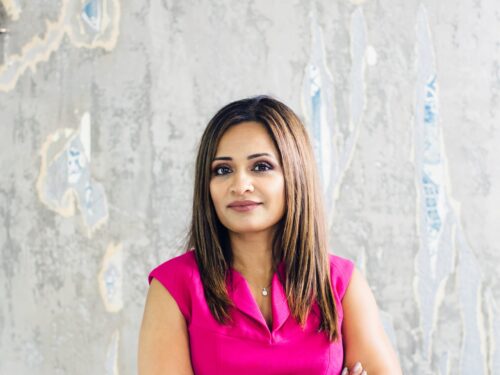 ---
Perminder is CEO of Bonnier Books UK, and has spearheaded the development of an agile, sustainable business model and work culture, alongside creating the company's first Inclusion & Representation Action Plan, designed to accelerate progress in the book industry.
---
Binda is a governance and programmes specialist and is Director of Innovation Sutton Trust, who champion social mobility. She also has extensive experience of evaluation and measuring impact and has been a long-time supporter of Arts Emergency.
---
Emilie has been a mentor with Arts Emergency since 2013 and has been a trustee since 2015. As our Company Secretary, Emilie also clerks our meetings. As a trustee Emilie brings experience from the Higher Education Sector as the CEO of Oxford Brookes Students' Union and prior to that Emilie was the Director of Membership Engagement at University of the Arts London Students Union and London School of Economics Students Union.
---
Felicity has been a trustee of Arts Emergency since 2016. A chartered accountant, Felicity is Head of Finance at The Royal Foundation of the Duke and Duchess of Cambridge. Prior to this, Felicity worked at the National Audit Office, working closely with a number of central government departments
The Arts Emergency Youth Collective
Sarah Joy Brittain
Community Rep for London and the South East
---
I'm one of the Community Representatives for the Arts Emergency Youth Collective. I'm responsible for encouraging participation and the development of social connections within the Young Community. In addition, my role involves taking pictures of our activities for Arts Emergency's socials. I'm a keen designer but love giving pretty much anything a go, from filmmaking to a computer science degree.
---
I focus on well-being for the collective members and Young Community, and planning fun things for the group to do.I am training to be an actor at the moment and immersing myself in all things acting, writing and creative in my lovely hometown of Manchester. I am passionate about social change, representation and challenging the norms of the creative industries. I also love reading, doing mehndi on my willing friends and family and cooking yummy veggie food!
---
I am one of the Youth Collective's Social Representatives, in charge of planning social events and well-being activities for the other members of the Youth Collective, as well as contributing to our campaigns, celebrations, and communications.
Chloe Heywood
Young Trustee, Campaigns and Policy Rep
---
I am currently working in Communications at the National Theatre, I'm also a freelance Director, Script Reader and Facilitator. As the Campaigns and Policy rep, I aim to break down and outline the limitless ways in which young people up and down the country face barriers - to constantly review the arts, who it represents and who benefits from it. We can only progress if we start to change - change what we do and change what we accept and being part of the Youth Collective will hopefully allow me to be a part of that.
Ayah Khan
Projects and Finance Rep
---
I'm Ayah and I love zombies! I'm working towards being a journalist covering climate change and raising awareness the injustices that come with climate change, as well as raising the voices of those who are doing whatever they can to tackle this problem. I'm also interested in increasing representation within the art's industry. But zombies and writing tragic angst short stories is where my heart ultimately lies!
Amie Kirby
Community Rep for the North
---
I'm a disabled, queer, working class early-career museum & gallery professional and community organiser based in Salford. My interests lie in the intersection between activism, community spaces, and cultural venues. For the Youth Collective I work on programming events & socials for the Young Community, promoting them through marketing and social media, and helping to build a sense of community. I recently set up an organisation called Crip Culture Collective for disabled, chronically ill, and neurodiverse folk in Manchester (and beyond!) to experience culture together via accessible means.
Sam Oddie
Young Trustee, Community Rep for the North
---
I'm one of the Community Representatives for the Arts Emergency Youth Collective. My focus is to help bring the young community together in the North West and also to help program events and socials for young people. I've also helped the Arts Emergency team represent the charity publicly during campaigns and appeals. In the rest of my life I'm a filmmaker and love exploring my craft.
Umar Sujad
Campaigns and Policy Rep
---
I research social justice issues that affect Arts Emergency's work and help raise political awareness with other young people. In addition to participating in the Youth Collective I work in the arts and culture sector (and do a lot of other things as well) and look forward to working with everyone.
Abbey Wong
Projects and Finance Rep
---
I am part of the Youth Collective's Project and Finance team, maximising the budget for our activities. For the organisational and analytical side of my role, I bring experience from Data Science and managing projects at the educational organisation, VoiceESEA. Creativity-wise, I bring an interest in creative networks and constant inquisitiveness to learning more mediums. I'm currently working with ceramics and sustainable floral arrangements.