Our community of writers, designers, performers, academics and activists are working together towards a more just future. Join us to support a new generation of young people and create a culture that represents us all.
Mentoring
'My highlight of the year was being told by the team at advertising agency BJL that Max was one of the best students they'd ever had.'
Kevin, 2019 Mentor
81%
of mentees know more about creative and cultural careers
Schools
Arts Emergency partners with schools and colleges in London, Manchester and Merseyside to support mentoring opportunities for students aged 16-18.
Share your skills
The tools you need to be a mentor, host a work experience placement or provide an opportunity.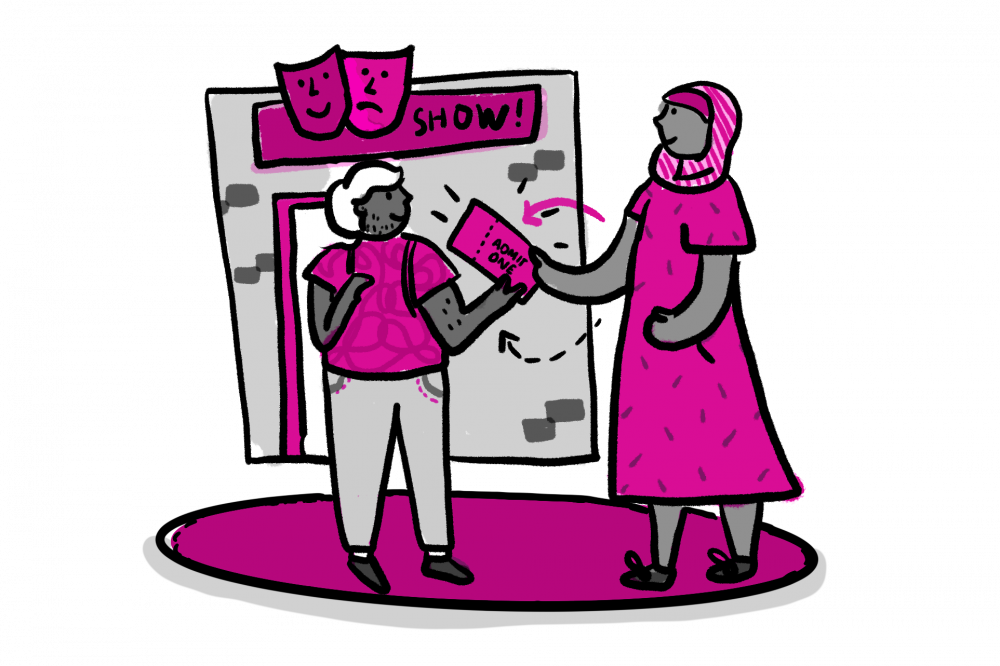 We take great care to ensure an enjoyable and safe environment so that every young person can thrive.