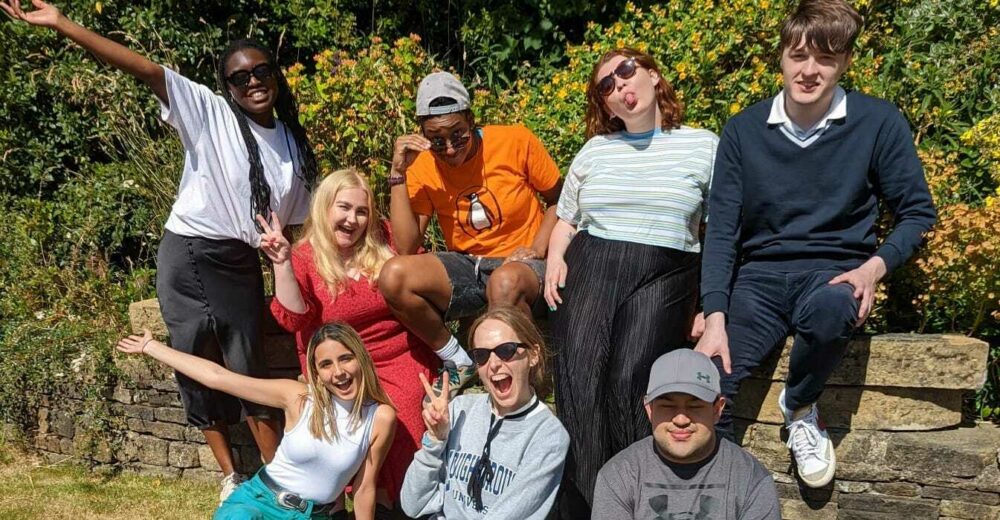 Introducing the 2022-2023 Youth Collective!
Chloe and Umar: Campaign & Policy Reps
Sam and Amie: Community Reps for the North West
Sarah and Hosanna: Community Reps for the South
Freda and Maya: Social and Welfare Reps
Ayah and Abbey: Project and Finance Reps
The team are made up of young people over 18 from London, Greater Manchester and Coventry.
Arts Emergency provides the Youth Collective with training and support so that they can develop their own advocacy, activism and community work. The collective meet regularly to devise projects, and represent the young people in our network.

The Youth Collective Manifesto

The 'art world' is our world.

Things can change, they have to.

Artwork is heart-work.

No one should go on their journey alone.

Everyone has a part to play when the revolution comes.

We are far more powerful when we come together. Share resources. Pay it forward.

Collaboration not competition.

The arts should not be closed.

Creativity is not the end result. Be led by the process. Get stuck in.

Art is joy.
10th Birthday Festival
The 2022-2023 Youth Collective organised a festival to celebrate Arts Emergency's 10th Birthday.
Crash Culture Podcast
Inspired by the Young Community, Arts Emergency's 2021-2022 Youth Collective produced a brand new podcast Crash Culture. Each episode explores inequalities within the arts, and how they affect real life people struggling to break into their career. Tune in to hear interviews, advice, industry top tips, and more! Hosted by Sarah, Sunnie, Mendhi, Hosanna, Benin, Ayah and Samira.
If you're interested in collaborating with the Youth Collective on an event or project please email Korantema, our Youth Voice Lead.