The Art World is Our World
On Saturday 17 June 2023, the Youth Collective organised an INCREDIBLE joyful day festival in Manchester under the slogan THE ART WORLD IS OUR WORLD.

There was creative writing, zine making, networking, talks and an amazing live performance from musician B!TEZ.
As the slogan, THE ART WORLD IS OUR WORLD suggests, the day was all about coming together and making connections – asserting our right to exist and thrive in creative careers. After all, we are far more powerful when we come together, and no one should go on their journey alone.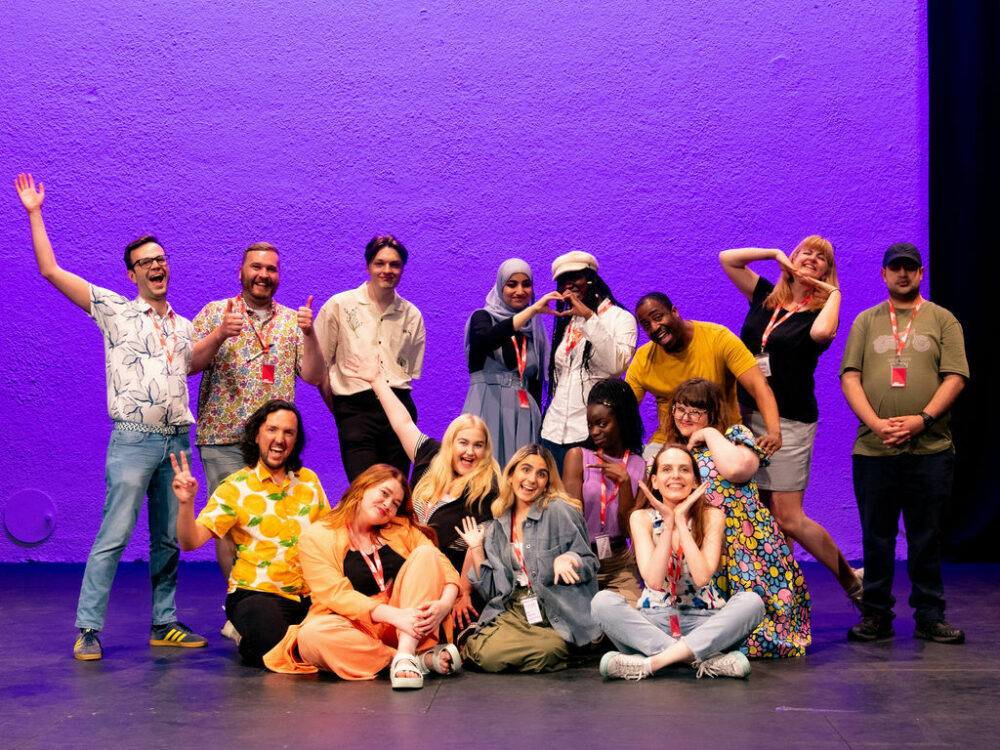 Watch the film
Watch the Youth Collective's film The Art World is Our World directed by Sam Oddie and featuring an original poem by Collective member Maya Dhokia.
The line up

The fantastic speakers and facilitators included:
Short Supply's Mollie Balshaw (they/them) and Rebekah Beasley (she/her)
Performance poet, Nasima Bee (she/her)
Zine-maker, Korantema Anyimadu (she/her)
Actor, Julie Hesmondhalgh (she/her)
CEO of Bonnier Books, Perminder Mann (she/her)
Sculpture Artist, Hattie Kongaunruan (she/her)
Actor, Lamin Touray (he/ him)
Poet and musician, B!TEZ (she/her)
Read more about each speaker in this document.