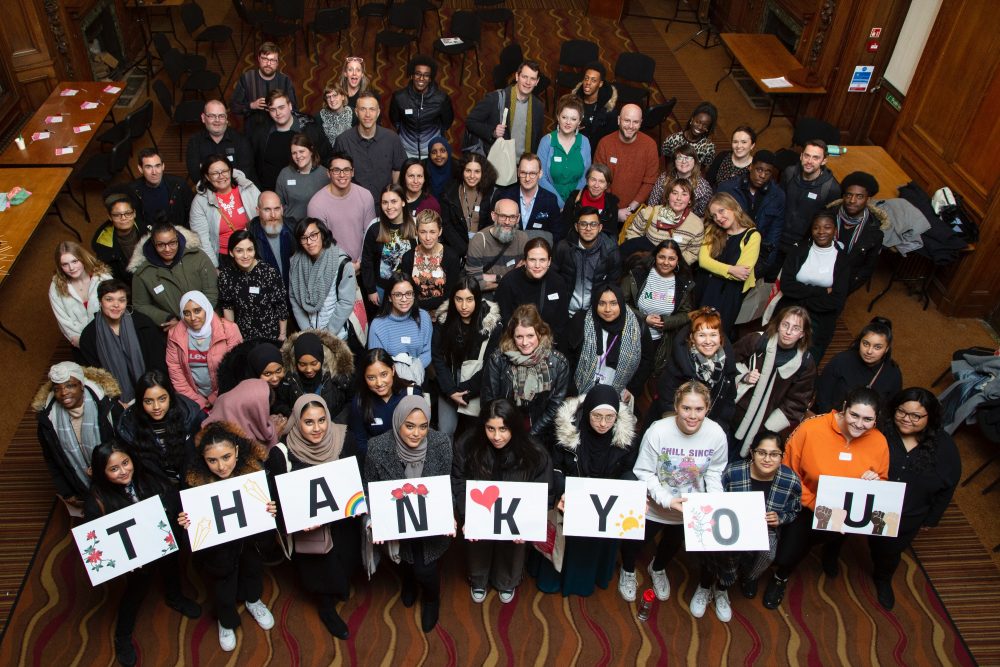 Individuals
1,800+ monthly donors who are the lifeblood of Arts Emergency

Major Donors
Alex, Andrew, David, Harriet, Imelda, Jeremy, Joshua, Julia, Matthew, Nicholas, Russell, Sarah & Tom.
Thank you to all the anonymous donors.
Organisations
The Agency
ATC Live
Bond & Coyne
Curation Music
Elica Limited
First Word Records
Framestore
Google
Haworth Tompkins
Imaginary Friends Productions
IPJ Productions
Llanbobl Vision
Partisan Records
Protein Agency
See-Saw Films Ltd
Storythings
Studio Andthen

Bursar Club
Andrew, Anna, Ash, Ashley, Charles, Charles, Chris, Chris, Dan, Daniel, David, David, Eve, Francesca, Hannah, Hilary, Ian, Jack, Julie, Katy, Lisa, Lucy, Marcus, Mark, Mathew, Mike, Nicholas, Nish, Oliver, Peter, Rebecca, Richard, Richard, Russell, Sam, Sara, Scott, Sunny, Tim, Tony, and Yomi.
Plus two anonymous Bursars and one in memory of Anne and Kenneth, Muriel and Bernard.
Trust and Foundations
AKO Foundation
Angel Comedy Club
The Austin and Hope Pilkington Trust
Dr Martens Foundation
Elizabeth & Prince Zaiger Charitable Trust
Gaia Charitable Trust
The Henry Smith Charity
John Lyon's Charity
Kurt Geiger Kindness Foundation
Laura Kinsella Foundation
Macquarie Group Foundation
Magenta Living
Spencer Charitable Trust
Westminster Foundation
Do something. Start small, start local, keep going.