Each year 10 young people from the Arts Emergency Young Community are appointed to the Youth Collective. The Collective is an advisory committee with a wide remit, dedicated to making sure young people are represented in all our decisions and activities as an organisation - from hiring to hosting radio shows to organising hang-outs. Alongside putting forward two Young Trustees (to be appointed); and filling a variety of representative roles, from Social to Fundraising; the Collective act as advocates for young creatives everywhere.
They're given the budget, support, and resources to run creative campaigns or projects to raise awareness of and generate action on the issues Arts Emergency tackles through our wider programme. For instance, last year's group produced a podcast on class, race, and climate in the arts. And while this year's cohort are still working out the details of their plans - we should expect them to be big!
Head of Community Korantema, who led on putting together and helping organise the Youth Collective, says that "young people are at the heart of Arts Emergency and we are so lucky to have these 10 incredible talents to focus on community, campaigning and care. The Youth Collective will be bringing young people together, driving change and celebrating the people that make our Young Community what it is. We're really grateful to see the thoughtfulness and compassion they've already shown and can't wait to see what they come up with."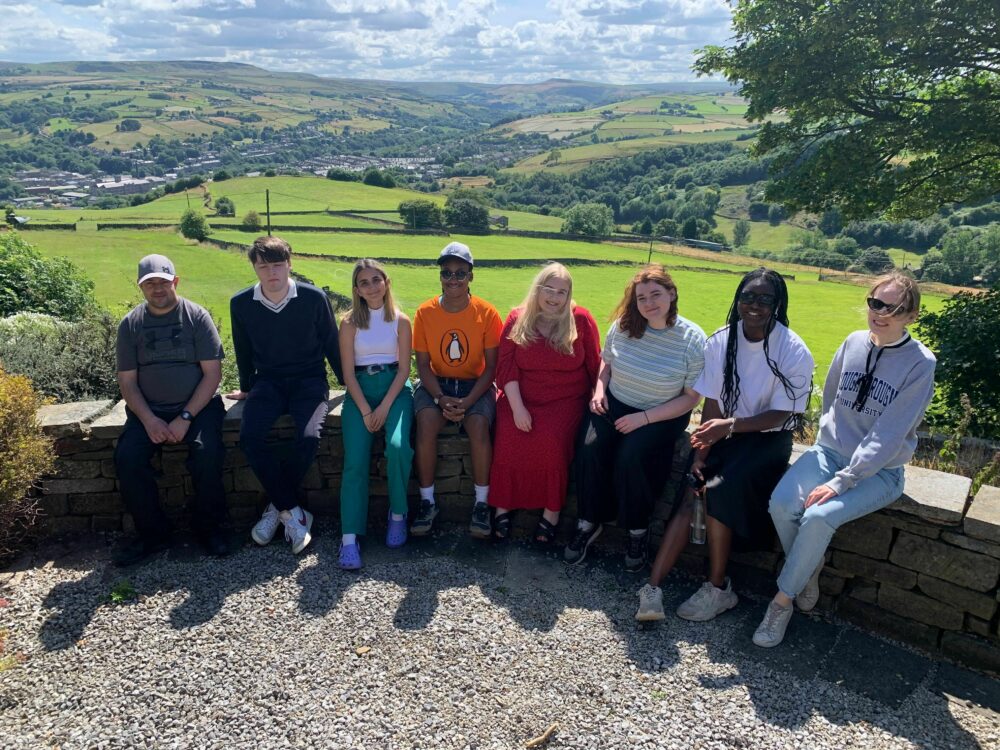 So, who are the Arts Emergency Youth Collective 2022-23?
Abbey and Ayah are the Projects and Finance Reps, they're responsible for project planning, looking at budgets, and sourcing any equipment or resources. Amie and Sam are the Community Reps for the North. They're responsible for programming events & socials for the Young Community, promoting them through marketing and social media, and helping to build a sense of community.
Chloe and Umar are the Campaigns and Policy Reps - their role involves researching social justice issues that affect Arts Emergency's work and raising political awareness with other young people. Freda and Maya are the Social Reps, whose job is to organise socials and wellbeing activities for the rest of the Youth Collective. And Hosanna and Sarah are the Community Reps for London and the South. Their jobs are the same as their counterparts in the North, just with different geography!
You can expect to hear lots more from this passionate and creative group over the next year - so keeps an eye on the Arts Emergency channels.