Liverpool based radio station (and cafe and bar and community hub) Melodic Distraction played host to some Arts Emergency folks last week - for a very special takeover of their morning show! Thanks to the generosity of station director Toby, Youth Collective members Sam and Amie were given the opportunity to broadcast our call for Merseyside and Manchester mentors across the airwaves and beyond!
Amie and Sam also played some excellent tunes, including Mitski, Ms. Lauryn Hill, Otaku, Fontaines D.C. and Cate Le Bon. They also interviewed Toby about his experiences getting into radio, and how he's found being an Arts Emergency mentor: the benefits and the surprises and more. They chatted about their own time as mentees, the opportunities they've had, and getting involved with the Youth Collective - as well as why anyone thinking of becoming a mentor shouldn't hesitate to sign up!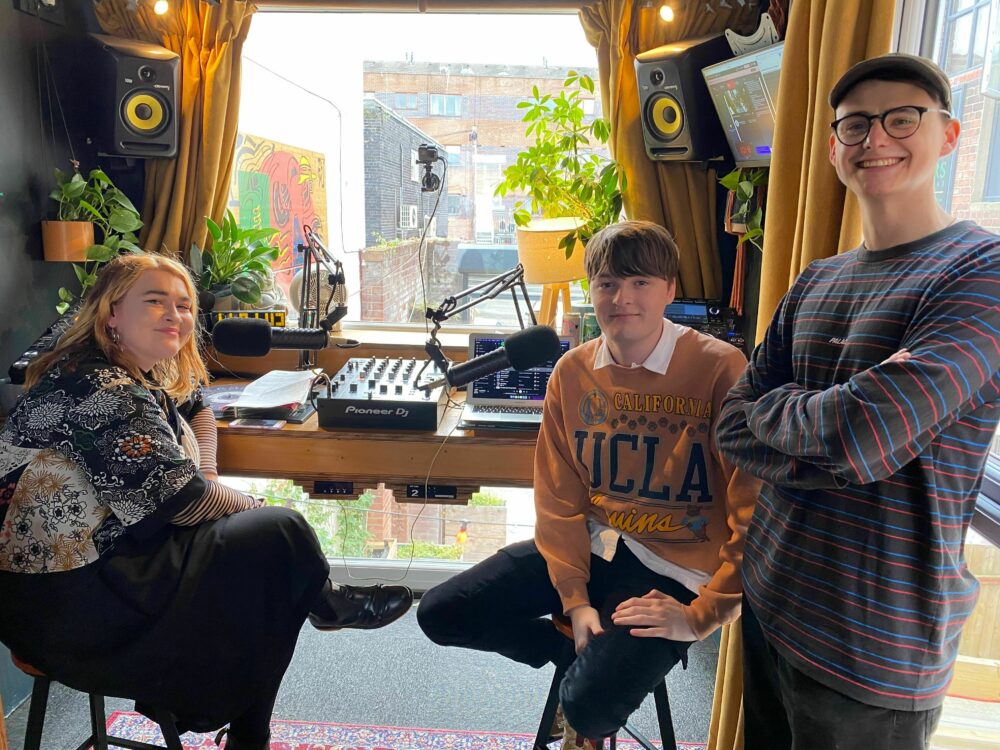 Earlier in the year, our Merseyside Programme Officer Danny also took over the show to chat about our work and how we're making a difference in the local arts community, as well as nationally! He played tunes selected by Arts Emergency staff, mentors, and mentees (Dolly Parton to Kate Bush via Neneh Cherry and Solange) and shared quotes and stories about what makes our work so impactful.
You can listen back to Sam and Aime's show here, and tune in to Danny's show here. You can also check out their impeccable track-lists! We recommend pairing these shows with morning coffee, but they're both so upbeat and overflowing with positivity they're good for any time of day.
We love being invited to be part of the Melodic Distraction line up and we know we're in good company! They have over 150 shows 7-days-a-week - "non-stop radio from DJs, musicians, parties throwers, festival organisers, vinyl slingers, musos, weirdos and anything else goes from Liverpool and around the world." You can see what's playing live or listen back to their archive here.
Mentor registration for 2023-24 has now closed. To be first to hear when registration re-opens for 2024-25, and to help young people with advice and resources on an ad hoc basis in the meantime,
join the Network today.