"I really enjoyed Hymn at the Almeida - a play which 'asks what it takes to be a good father, brother or son'. We follow Benny and Gilbert, over the course of the year as their initially prickly, later pleasantly fraternal, relationship develops, and their lives, as well as those of their families, become intertwined.
Playwright Lolita Chakrabarti places music at the heart of her play, and the men's relationship, and we watch their passionate singing and dancing which takes place on a sparse stage with a prominently placed piano. Alongside this, other props appear in more joyous scenes, including a sequin jacket and a buoyant afro.
Actors Danny Sapani and Adrian Lester's performances anchor the play, and their chemistry enlivens every scene throughout. It was a thoroughly enjoyable, moving performance, and the rest of the audience even joined in for the singing!"
- Safia
"I would give 6 stars if I could. It was definitely one of the best things I've ever seen in a theatre. The actors were phenomenal and I was familiar with both of their work, to see them live was incredible. I would most definitely go again, it made me realise how much I love the theatre."
- Amida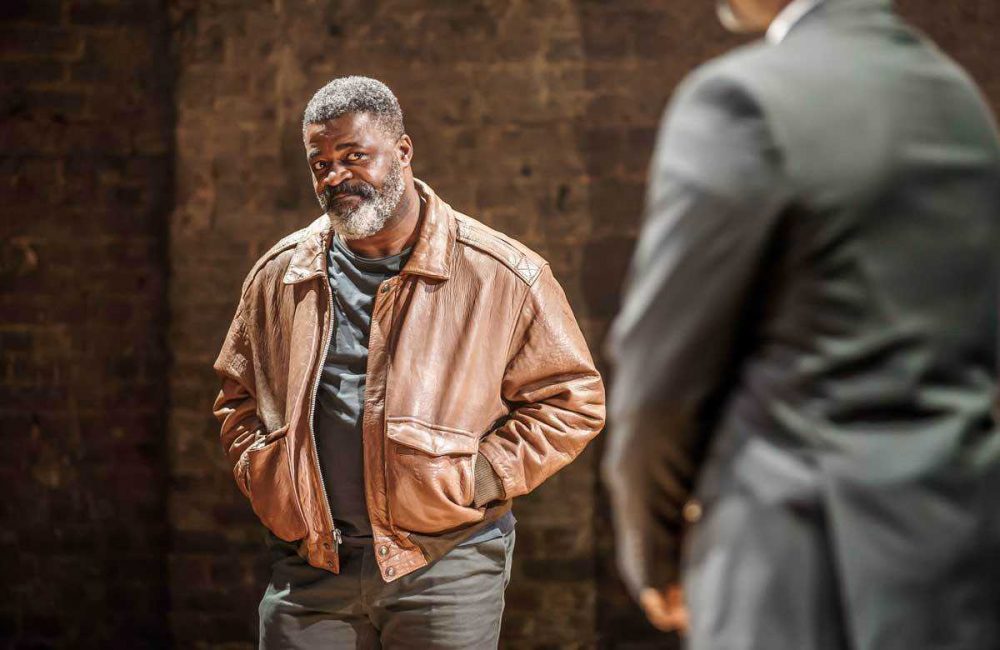 "The whole experience was amazing and Adrian Lester and Danny Sapani were spectacular in a sense that they really painted a picture through their performances. I liked the fact that it was kept very minimal as it made the play more engaging and the energy and life brought by both actors is what I wanted to see in a play with such notable names."
- Gwent

"After seeing the streamed version of Hymn in February, I was desperate to see the live show. And what an experience it was. Masterfully acted by Adrian Lester and Danny Sapani, playing Gill and Benny respectively, their chemistry was electric and their joy tangible. To call it a 'bromance' would be doing their characters a disservice. It is a love story, a tribute to family in all of its highs and lows. Lolita Chakrabarti's clever script interweaves music into the very fabric of the play, using Gil and Benny's love of music as a way to process their love for each other, and Blanche McIntyre's direction is artful, capitalising on the superb talents of her two actors. Lester and Sapani intermittently break out into song and dance, moving with the energy of men half their age, to the audience's sheer delight. This play profoundly affected me. It is my favourite show I have seen this year and the poignant last line, spoken by Gill, will stay with me for ages to come: "I…loved…him." And I did. I really loved Hymn."
- Chakira
---
Do you want to help young people access art and culture?
If you are a member of the Arts Emergency Network and would like to offer tickets for an event that you are organising please get involved with our Ruby Ticket scheme.