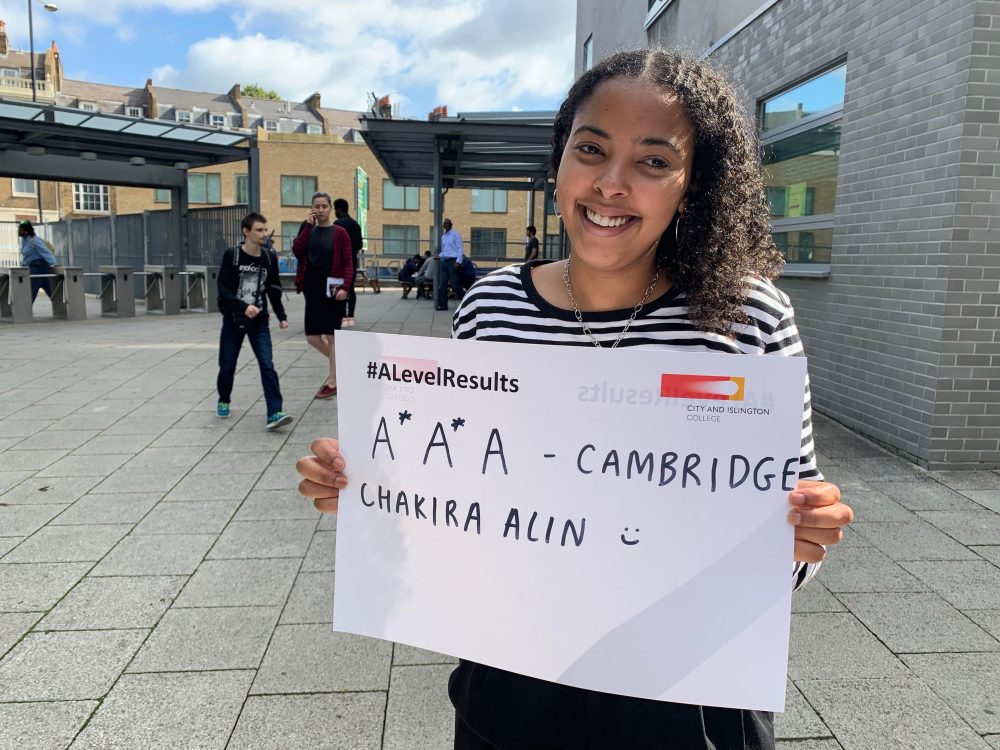 I applied to get a mentor because I knew that I wanted to pursue a career in the arts but I didn't have the first idea how to make my dream a reality.
My favourite thing about being part of Arts Emergency so far has been doing work experience with the TV production company Kudos. I got to attend a day's filming on set and met some famous actors. A couple of months later I was invited into the office to read and review scripts for potential TV shows. I really enjoyed it and they have invited me back again!
Arts Emergency provided me with so many contacts and opportunities. I was introduced to the founder of a record label, the executive producer of a TV company. I was given a tour of Columbia records as well as a tour of a Netflix set!
I've definitely faced obstacles in trying to break into the creative industries. Most of the other people I know pursuing drama at Cambridge have gone to prestigious private schools and tend to have industry links. This couldn't be more different from my own circumstances. It often makes me feel disillusioned with it all as if it's hopeless to even try. But then I remember Arts Emergency and all the brilliant work they're doing to try and change that!
If you're thinking of applying for a mentor, definitely do it! When I joined I was unsure about what I wanted to do. The opportunities they gave me and the people I've met have provided me with some much-needed guidance.