Wish List
At Arts Emergency, Young Talent and mentors can add a request for support and opportunities to our Wish List once a month. We have an amazing support network made up of over 7,000 creative and cultural professionals from across the country who volunteer to respond to the Wish List and share free opportunities, advice and resources.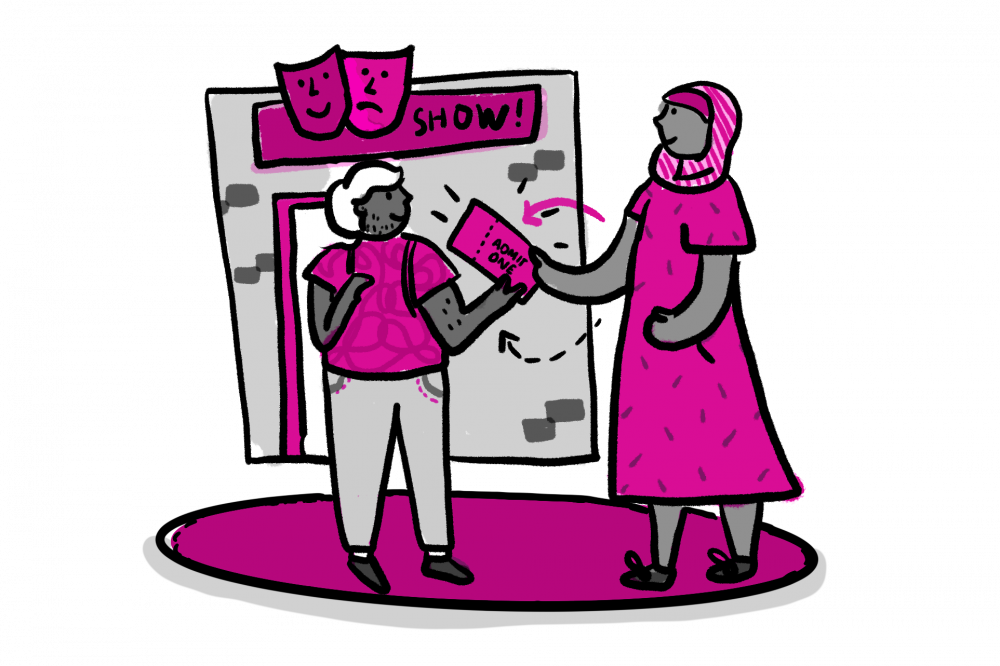 Making a request
You will find the link to the wish list in your newsletter which drops into your inbox on the 1st of every month.
Young Talent can make requests for the following:
advice: a chat with a professional, specialist or member of Arts Emergency staff
tickets: free entry to a show/event
visits: an arranged tour of a cultural or work space
resources: books, materials or equipment
work experience: paid internships, volunteering or shadowing
Young Talent cannot ask for or accept the following gifts:
resources that cost over £50
perishable goods
physically large resources
anything that costs more than £10 to forward on in the post
Timeline
We send Wish Lists out to the Network once a month. Please note, it usually takes us at least one month to sort out your request.
Data protection
Arts Emergency will accept gifts and pass on to young people. This process exists so that our Young Talent can receive gifts without having to disclose their address to Network members.